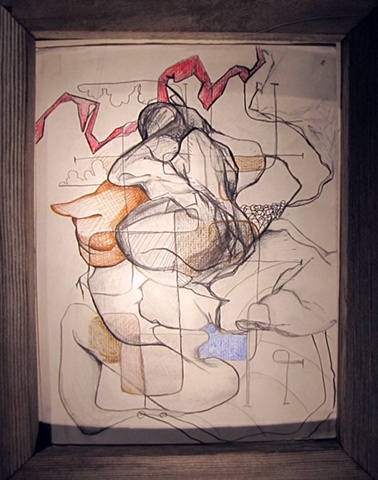 Ambivalence Imaging
Graphite, ink, colored pencil on paper. Hand made re-claimed redwood frame.
10.5 x 14, 13.5 x 17 inched framed
2009
I began this little set of drawings in my notebooks in 2006, and they sort of languished until spring of 2009 when I found the material I needed to frame them. I pulled them out and tooled them up a bit and they just came to life in the frames.
They are surrealist images in the classical sense: symbolic transmissions directly from my subconscious. They seem to form a loose narrative around loss, mortality, and social impositions on the individual.